Vouchers are a great way to earn instant Cashback and score awesome deals. They're also easy to use: Buy Vouchers for your favorite stores in advance, then apply them at checkout when you're ready to shop.
You'll earn Cashback for all Voucher purchases but the amount may vary. Cash Vouchers can be used once and you don't get any change back. Always check the detail page for more information including Cashback amount and other terms of use.
Browse and search for Vouchers
Scroll down on the Home screen to find Voucher deals. Tap See all to browse by category.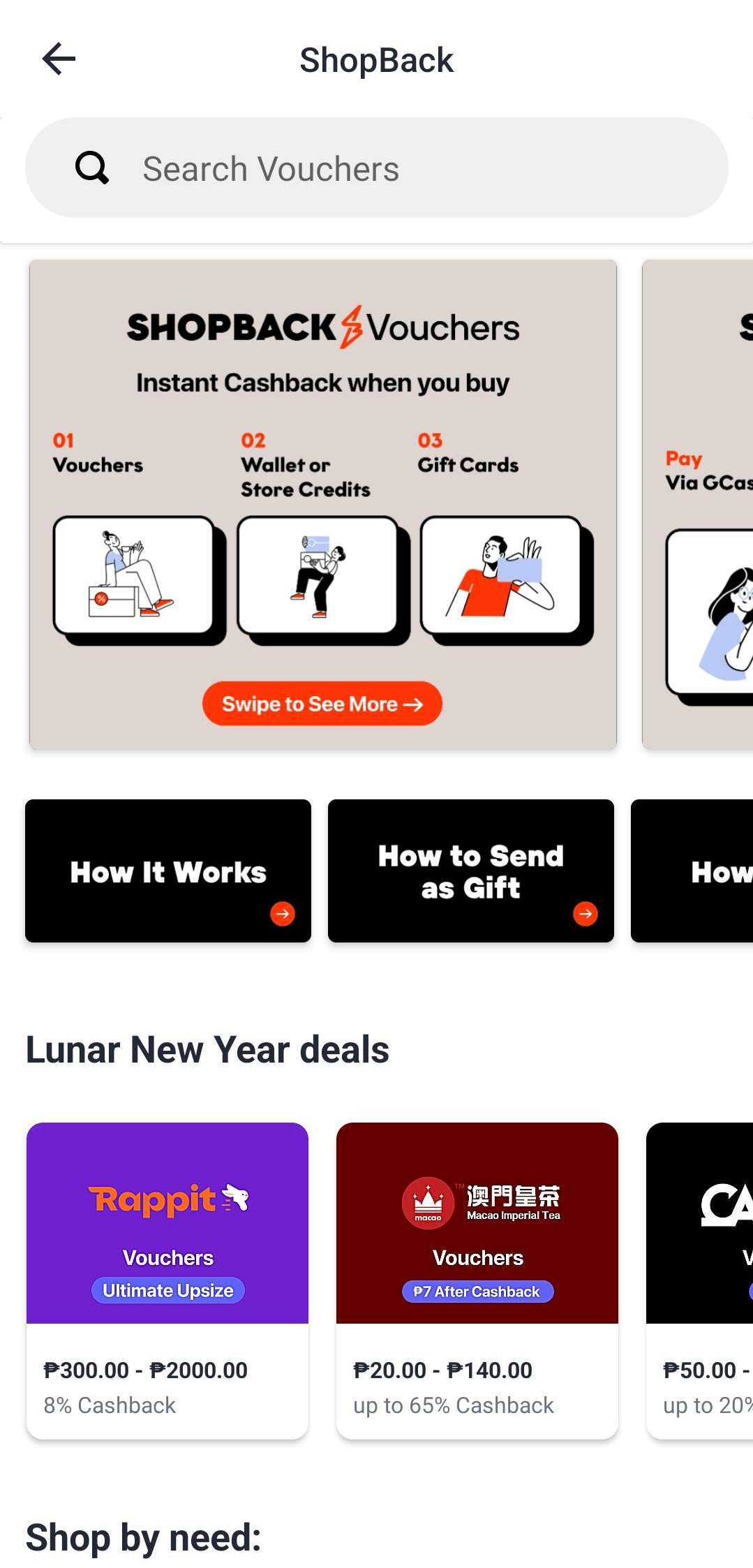 Search for Vouchers
Already have a store in mind? Enter the keyword in the search bar while in the Vouchers category. Then, select the value and quantity of the Voucher you want to buy. Tap Buy Now and follow the instructions for payment.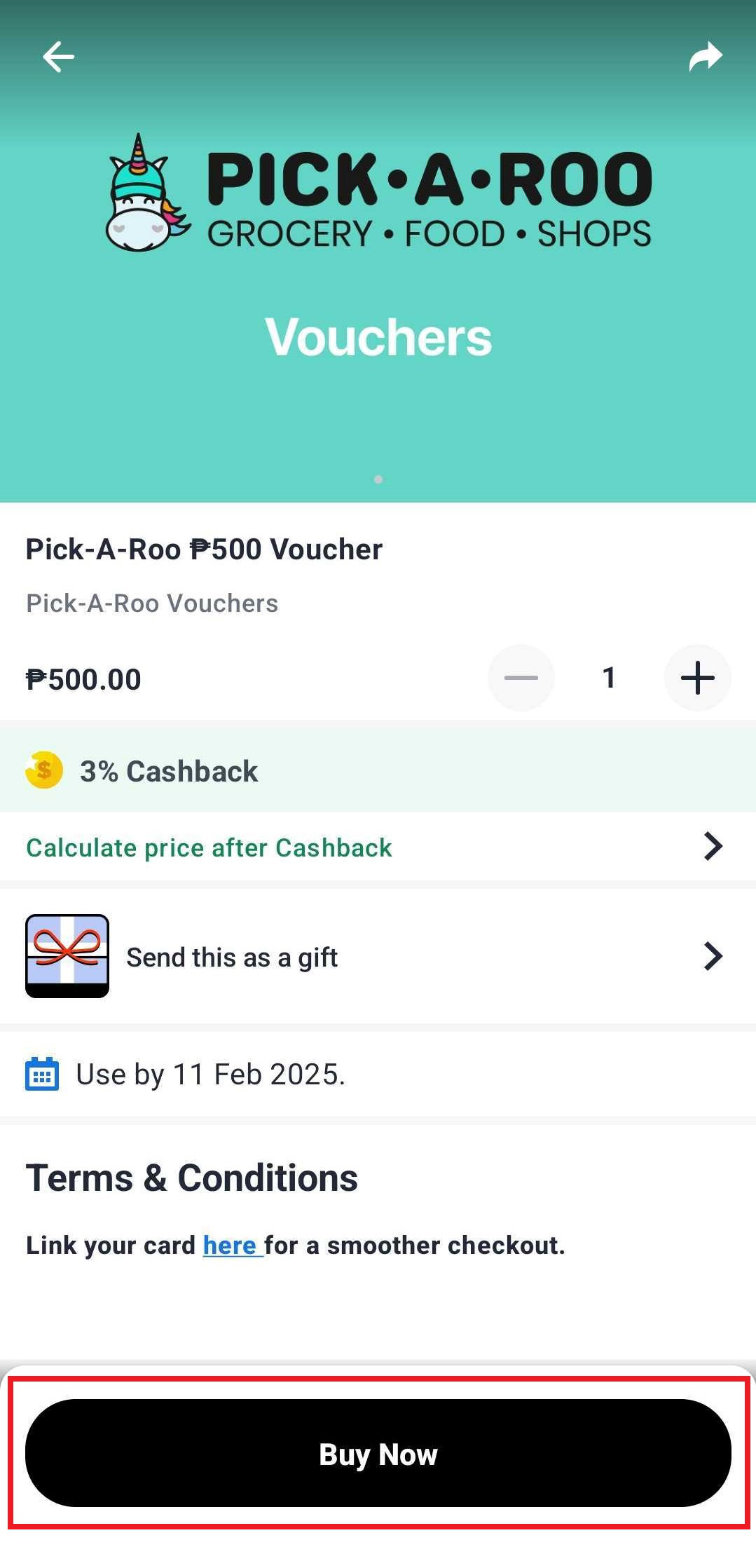 For more in-depth information on how to purchase Vouchers, check out our our article on how to pay for your purchases.
Where to find your purchased Vouchers
To see all your purchased Vouchers, including ones you've already used, go to Account → Purchased Vouchers.