How long does my Cashback usually take to track?
Usually, it will take up to 48 hours for your Cashback to be recorded in your account. However, every partner store has a different tracking time period and the best practice is for you to check the store page on ShopBack to find out more!
For further clarification, do reach out to our friendly Customer Support Team!
Example: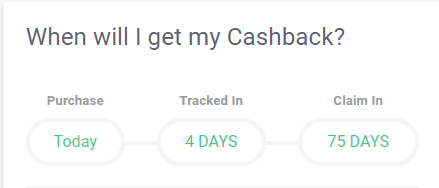 Can't find what you need? Reach out to us!