I did not receive any verification email. How do I receive it?
Once you request to verify on your ShopBack account, the verification email from your ShopBack account to be send to your registered email address, you can check your email folders to see whether it has been well received.
If you have not received the email, please check your spam or junk mail folder (yes, this may sounds cliche, but most time it does the magic!). You may also try to save hello@email.shopback.ph to your address book to see if you can find the confirmation email.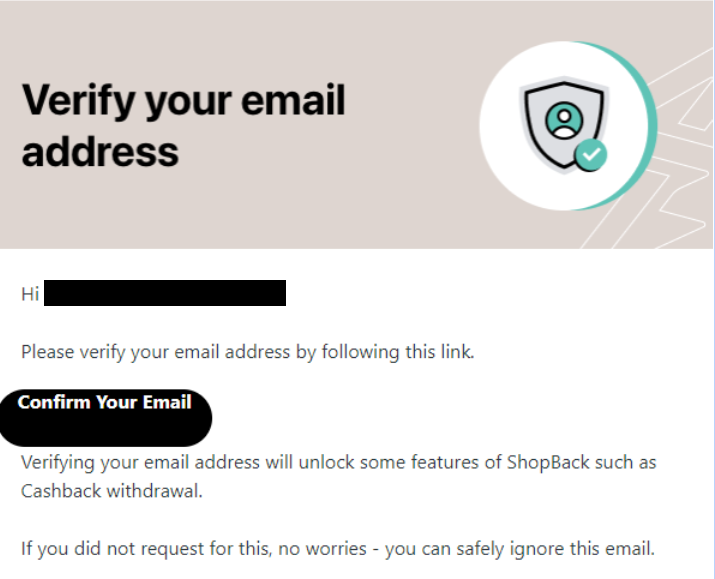 If you still do not receive the email for verification, please contact our friendly Customer Support Team so they can make sure the right steps are taken to help you.
Can't find what you need? Reach out to us!