How do I sign up for a ShopBack account?
1. Click here to go to the signup page

2. Register for a ShopBack account via your email address (by clicking "use email address") or register via your Facebook account (by clicking on "Facebook" button).

2.1. Additional note; if you are signing up via ShopBack app, do ensure that the correct market domain is selected on the bottom of the sign-up page. Example: "You are in Philippines"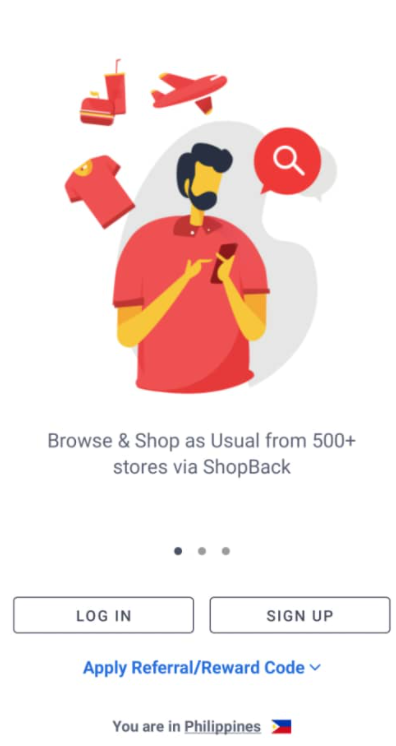 IMPORTANT: Please note that users may only sign up for 1 ShopBack account per market. If you would like to use ShopBack in a different market domain, you will need to sign up for another account.

3. Upon completing your account registration, a verification email will be sent to your email address or you can verify your Shopback account by clicking on your "Personal Information" to verify.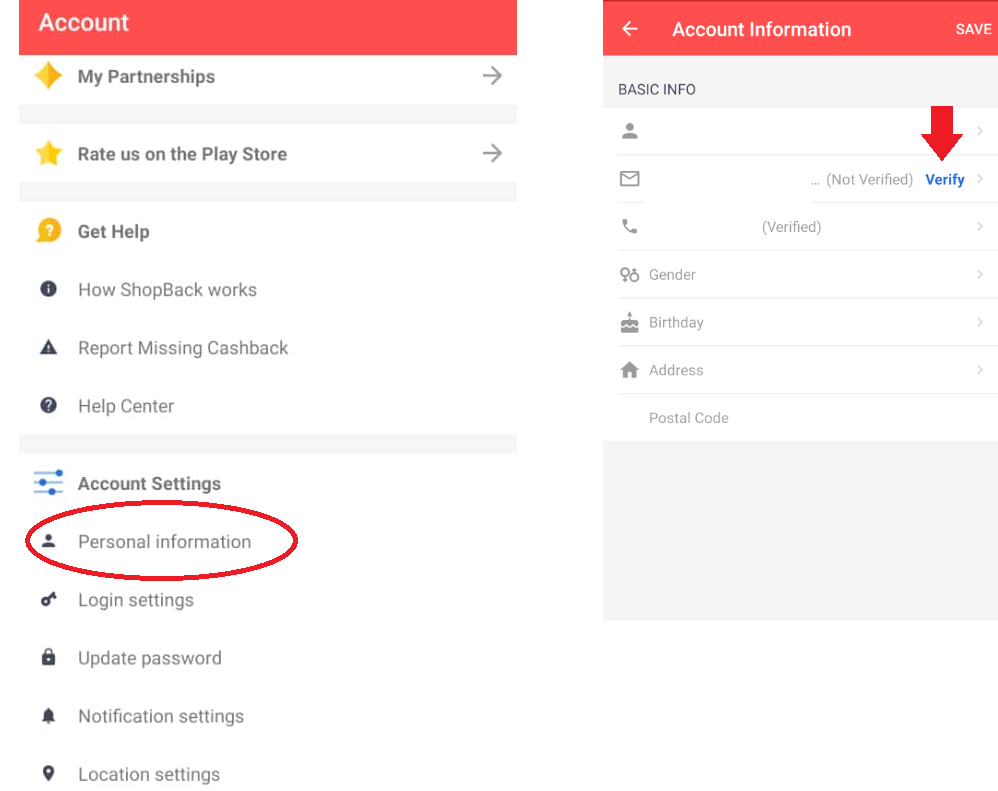 4. Please verify your ShopBack account by clicking the link in the email, and you are good to go!

(IMPORTANT: If you have the ShopBack app downloaded, please close the ShopBack app before clicking on the verify account link. A recommended alternative is to open the verification email in Incognito/Private Browsing window)

4.1. In the event that you do not receive the verification email, you can request for one by visiting the Account settings page here and click on the "Verify".


You may contact our Customer Support Team and we will provide you with live assistance to help you with the sign up process too!
Can't find what you need? Reach out to us!