How do I update my personal info?
If you're on the desktop browser:
You can update your ShopBack account personal information here - https://www.shopback.ph/account/edit (for desktop version only).

If you're on the ShopBack app:
Tap on the user icon at the top right of the screen (Refer screenshot below), then tap on 'Personal Information'.

You can update your Full Name, Birthday,Phone number, Address and Postal Code.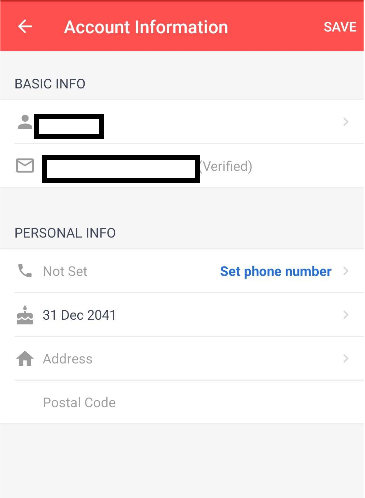 However, you will not be able to change the ShopBack account email address from your end. But, don't panic!
Do reach out to our friendly CS agent here at help@shopback.ph
We will be more than happy to change it for you.
Can't find what you need? Reach out to us!